Zocdoc
Branding and system design
2021-2023
INTRO
In 2016, Zocdoc rebranded with Wolff Olins. 7 years later, I was brought in to lead a brand refresh with the internal team in order to update the brand for a new generation of younger patients and healthcare providers.
My role was to train and direct the brand team, create a flexible new system while remaining true to Zocdoc's history and work with various stakeholders and executives to launch this new brand.
STUDIO
Zocdoc Brand Studio
YEAR
2021-2023
BRAND REFRESH TIMELINE

PREVIOUS LOGO
NEW LOGO
PATIENT BRAND ASSETS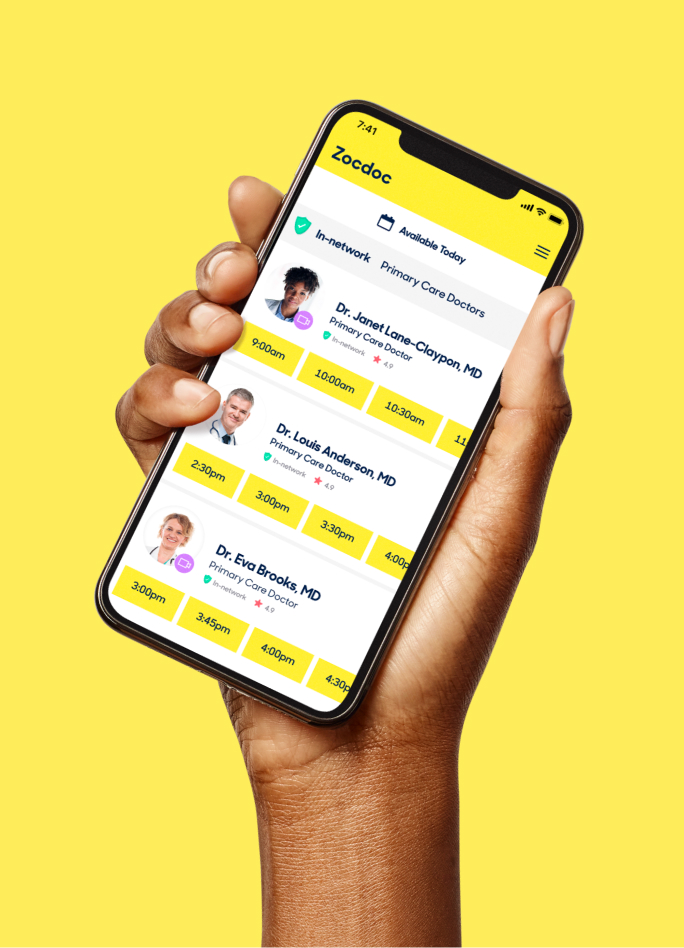 PROVIDER BRAND ASSETS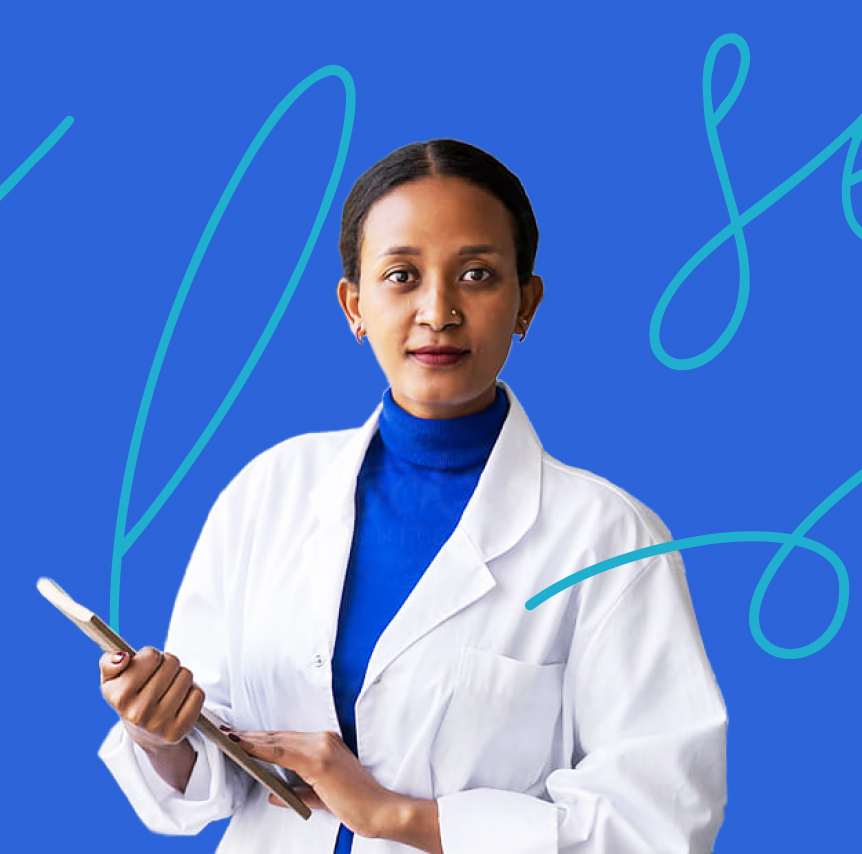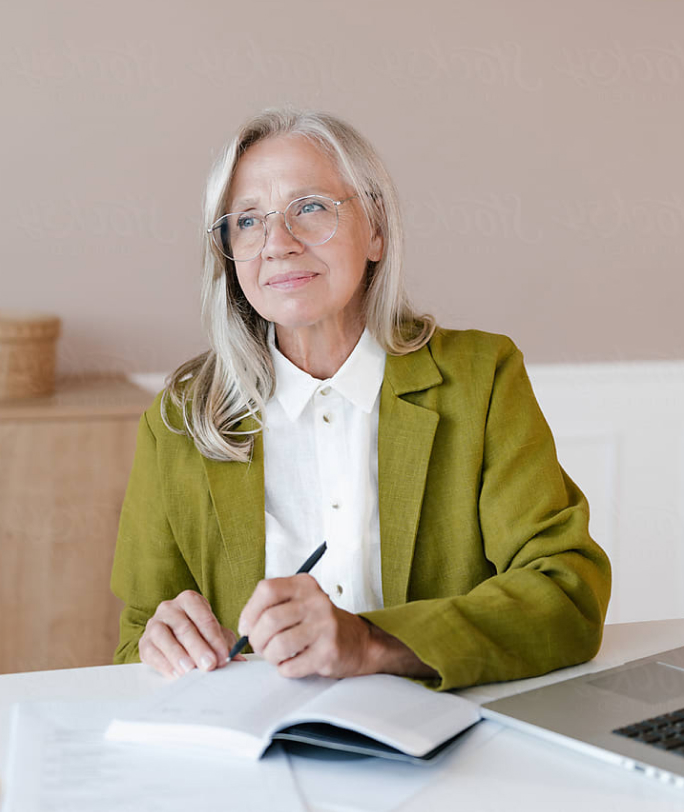 SOCIAL MEDIA
Prior to 2021, Zocdoc had very limited social media presence. As part of the brand refresh, I was involved in leading and building out the look, feel and strategy of our social and editorial experiences.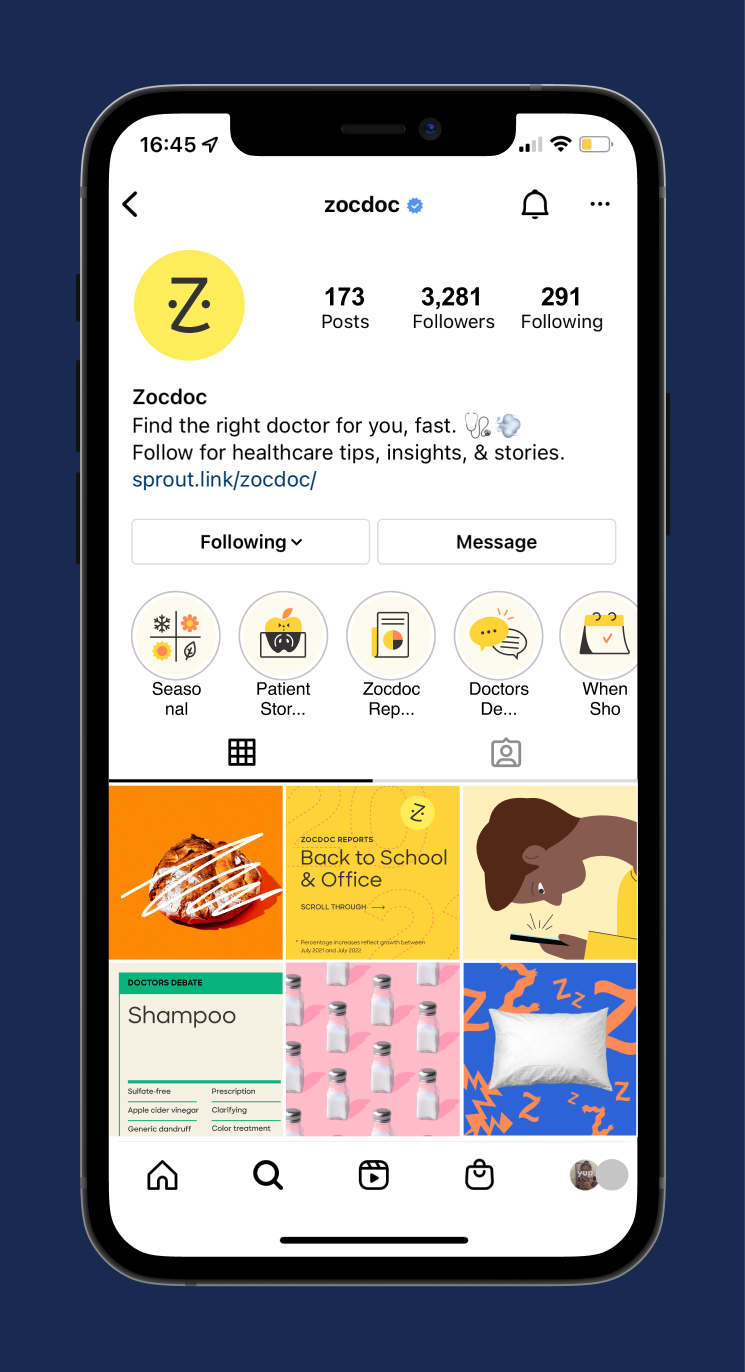 EDITORIAL WEBSITE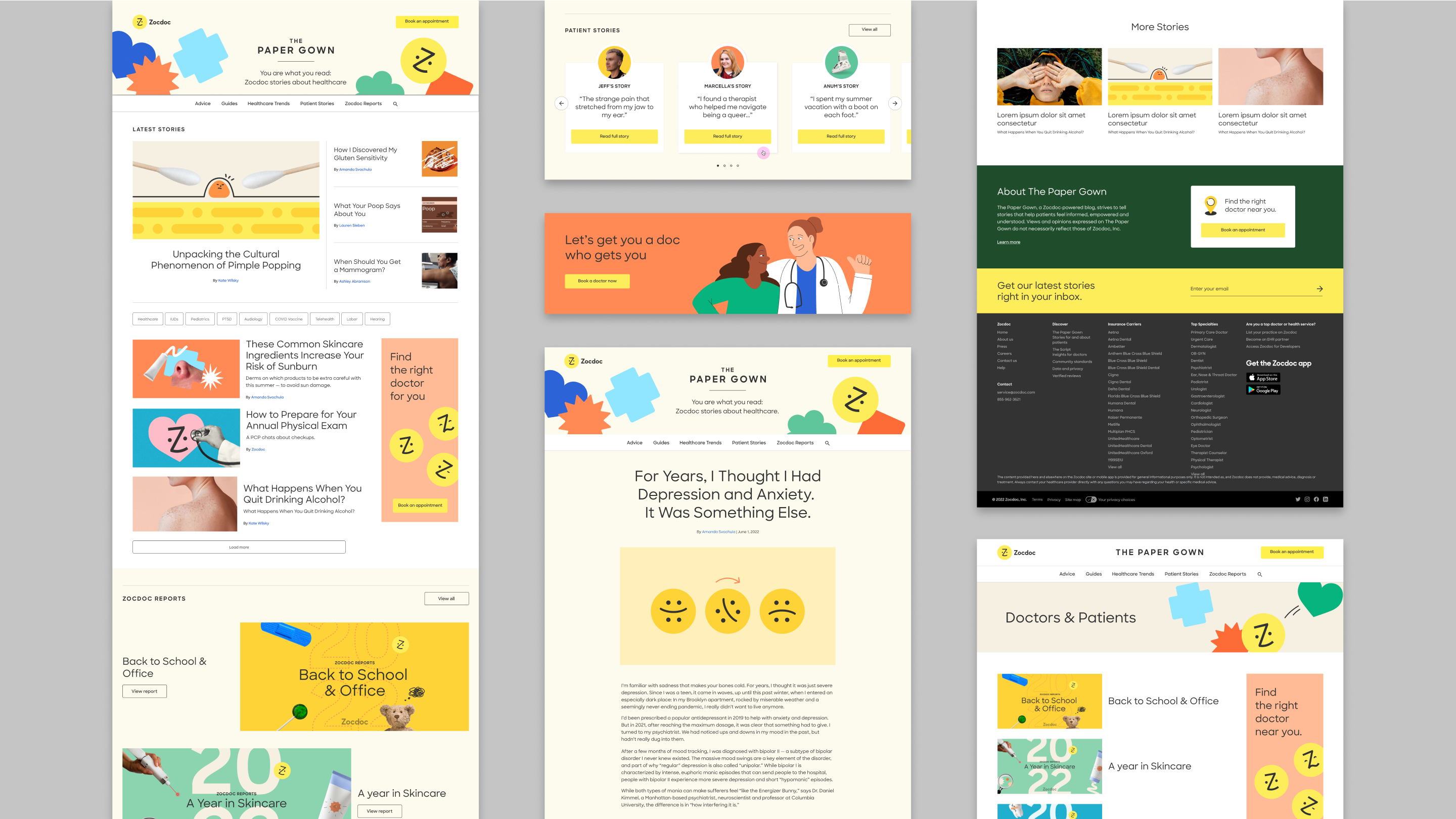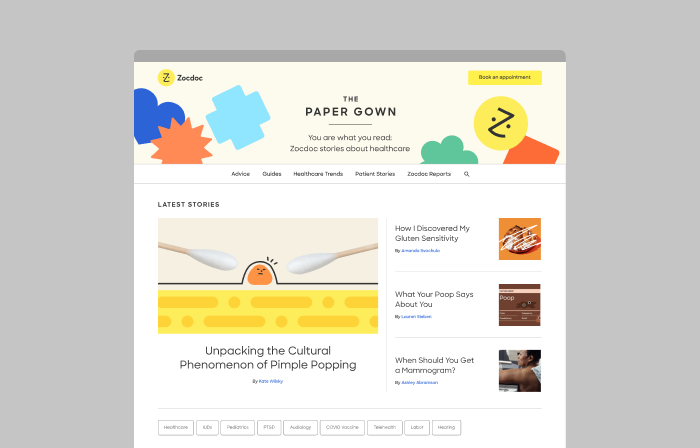 CRM FOR PATIENTS AND PROVIDERS


PROVIDER HOMEPAGE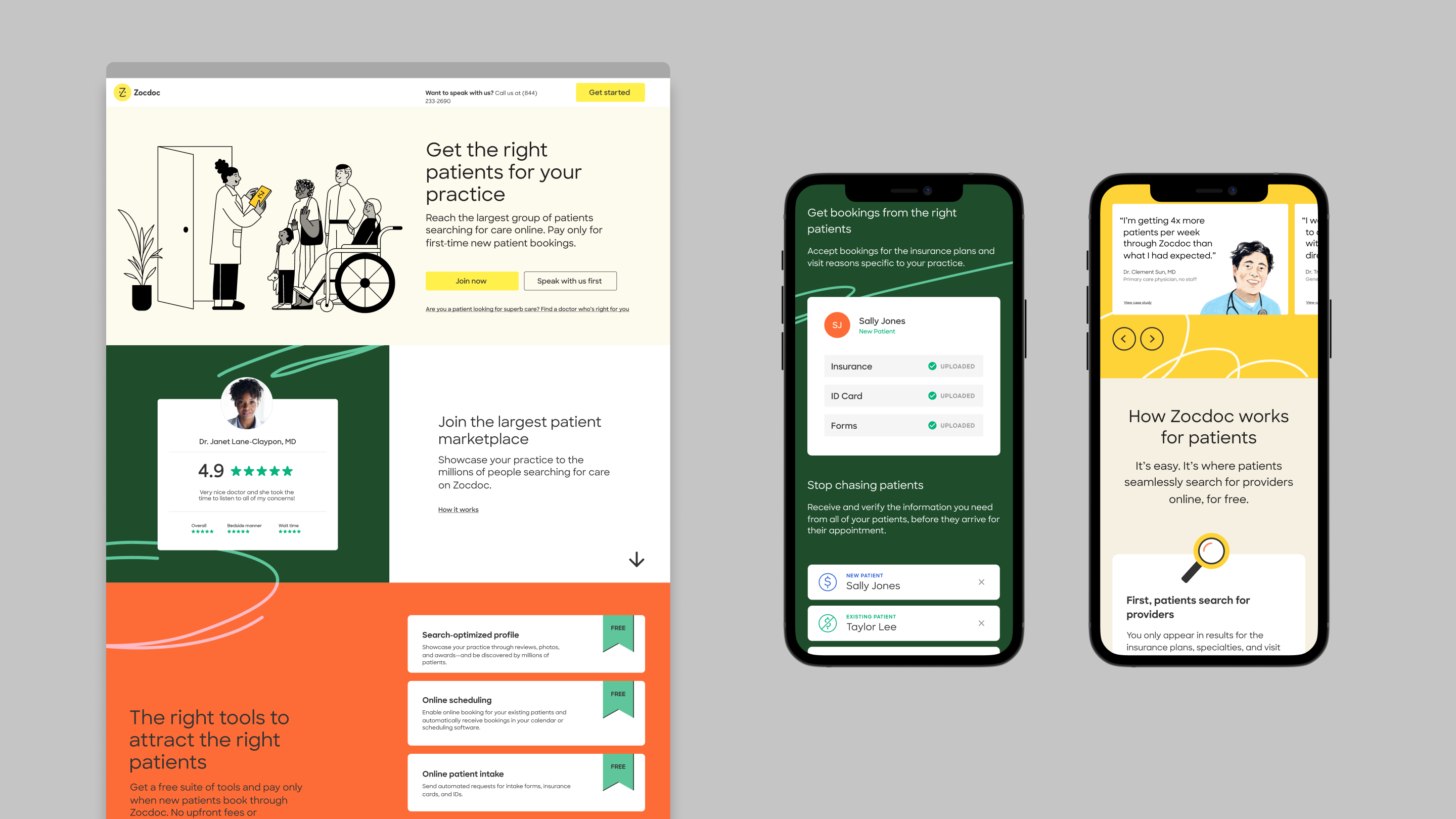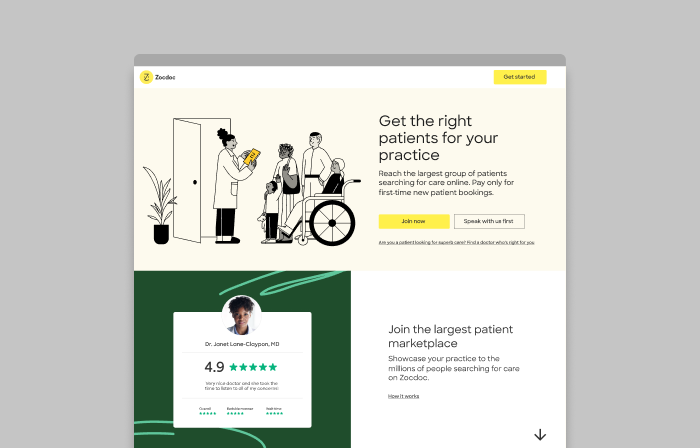 PROVIDER PRODUCT LOGIN
PROVIDER SOCIAL MEDIA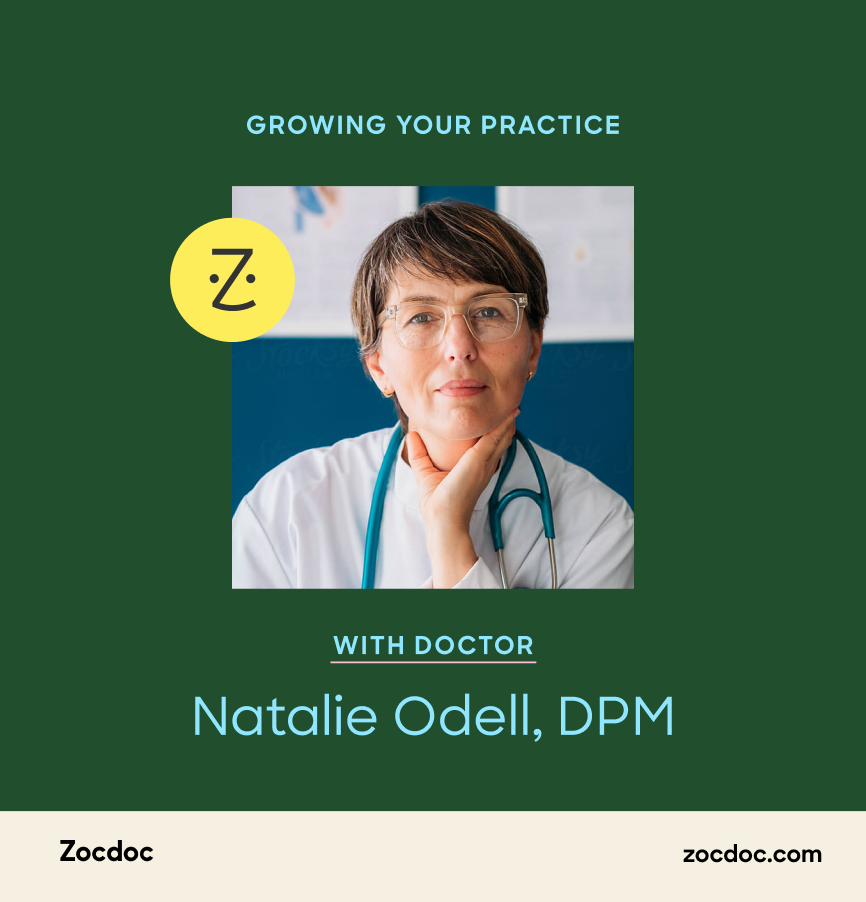 PROVIDER WHITEPAPER
PRODUCT LOADER